Looking up river from the house.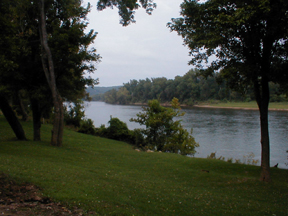 Looking down river from the house.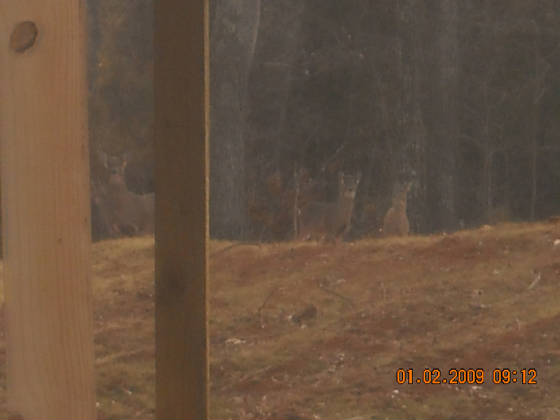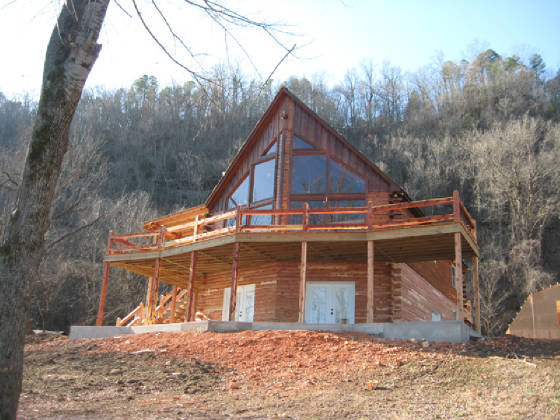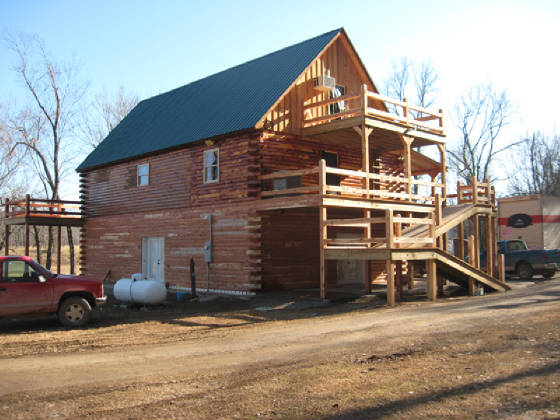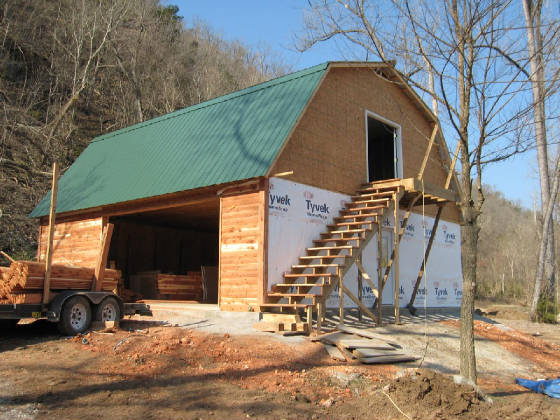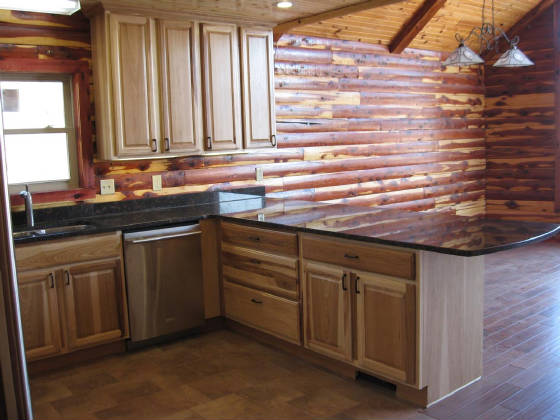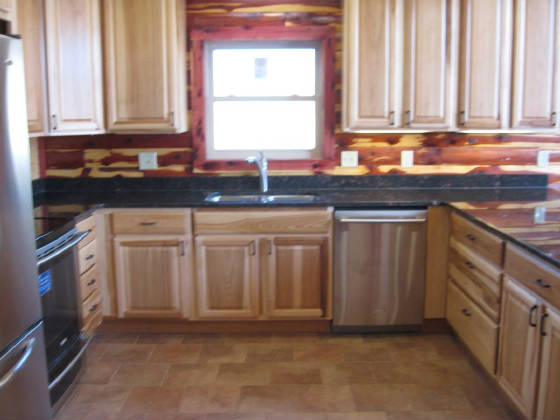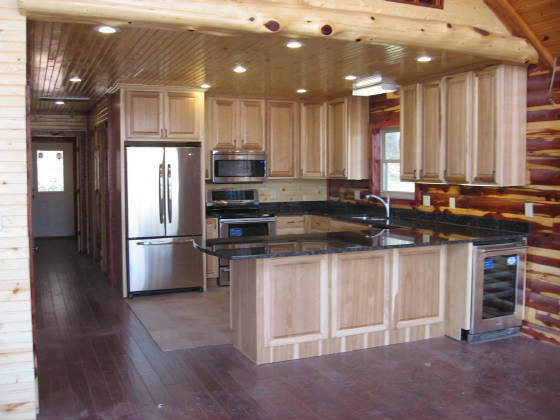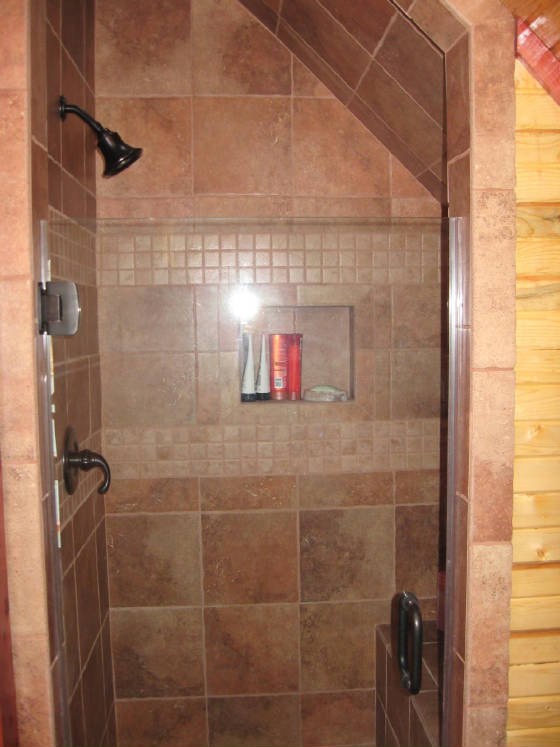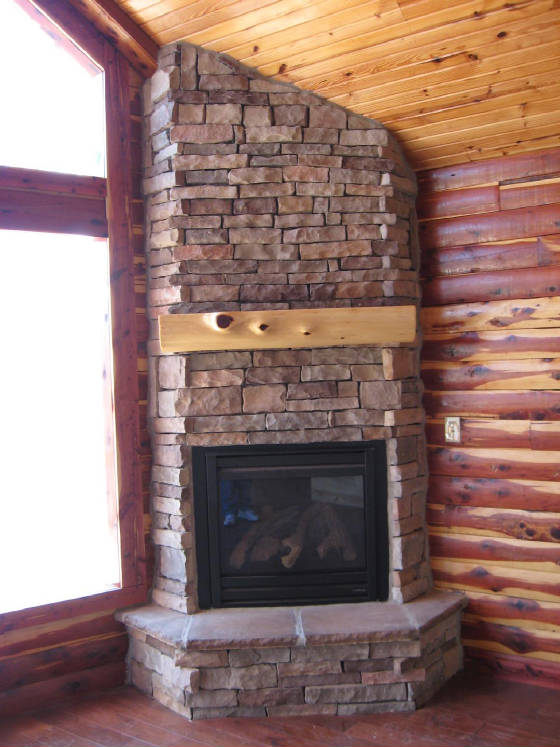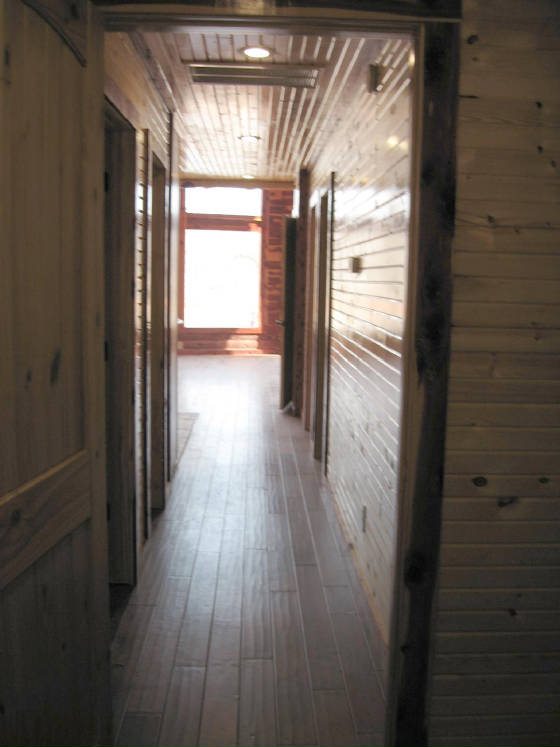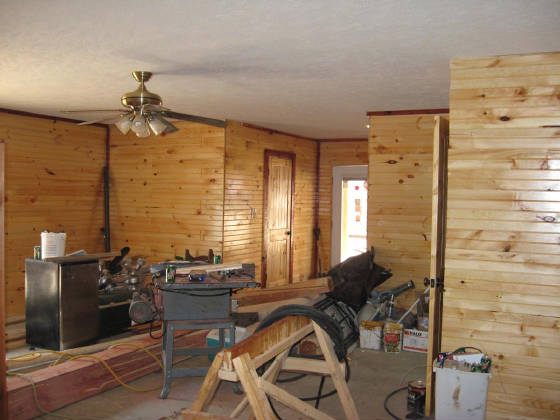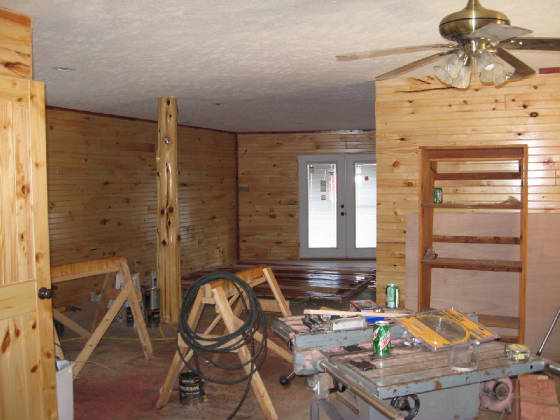 This home was raised 9 feet. The guys are tearing off the porch roof & deck so that we can add on.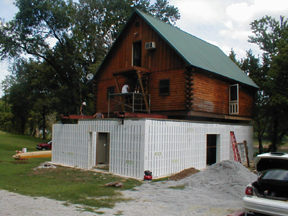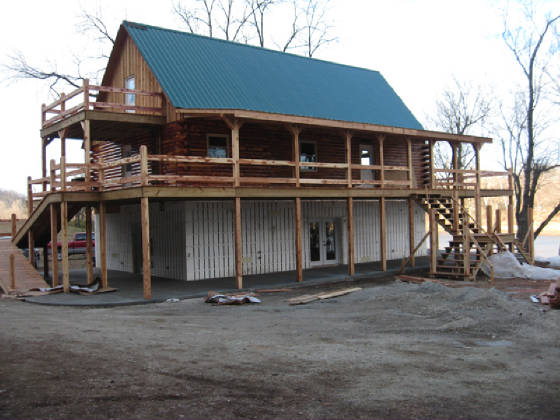 The house was lowered down onto the walls today.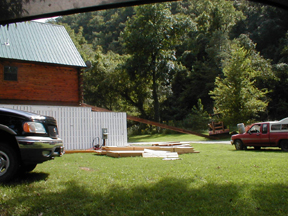 We are ready to put in our support beams.
New support beams going in.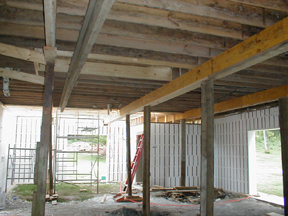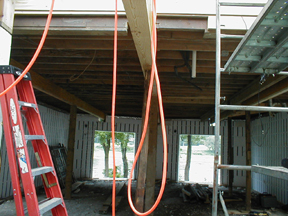 Guys are laying decking for the new addition.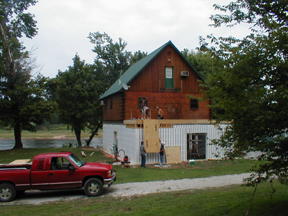 Time to tear off the Gable & get ready for the new addition.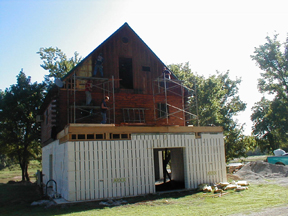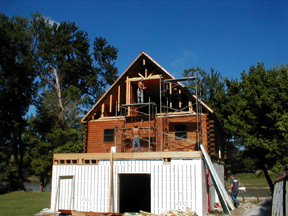 Well, the Gable is off. Now, the work begins. It's time to take the logs down.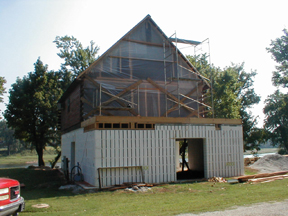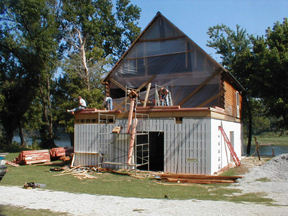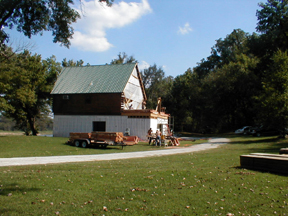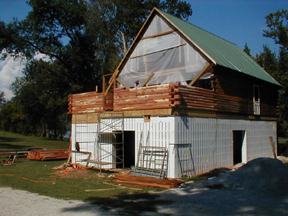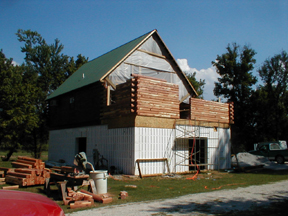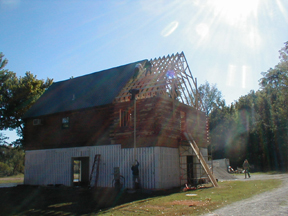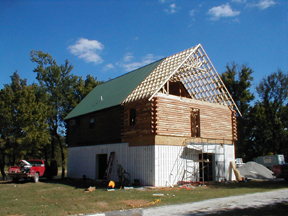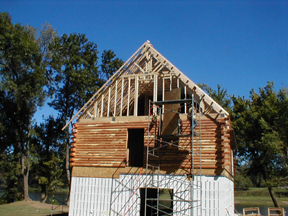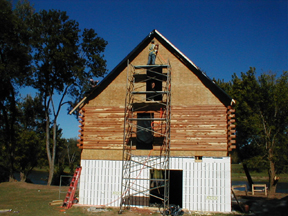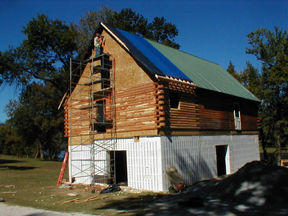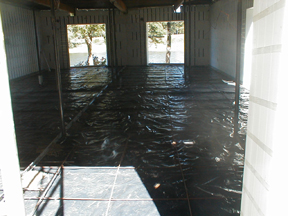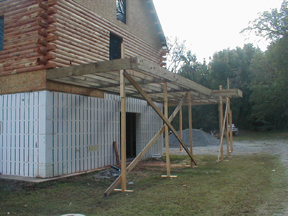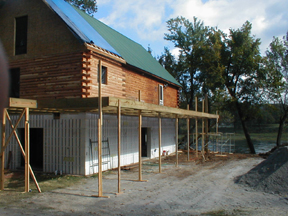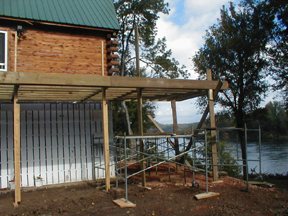 Basement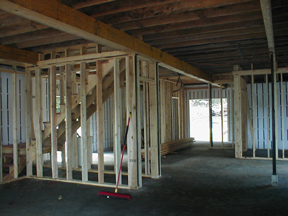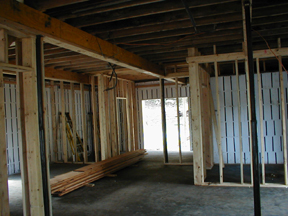 Stairs going to Basement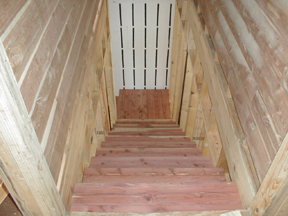 Main Floor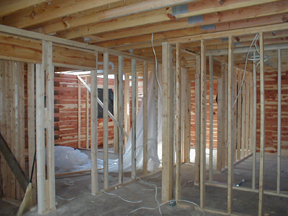 Loft Area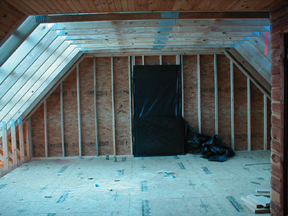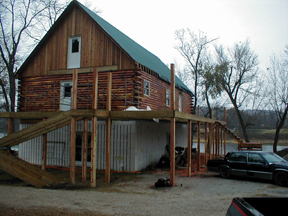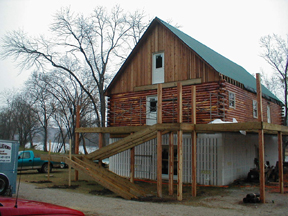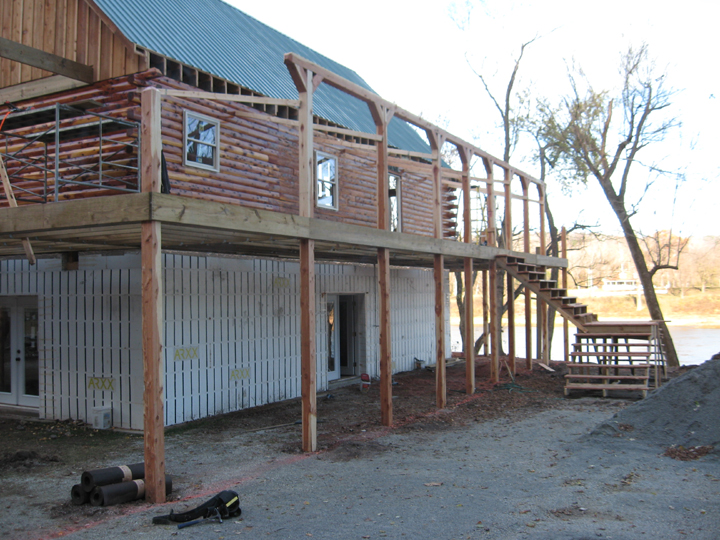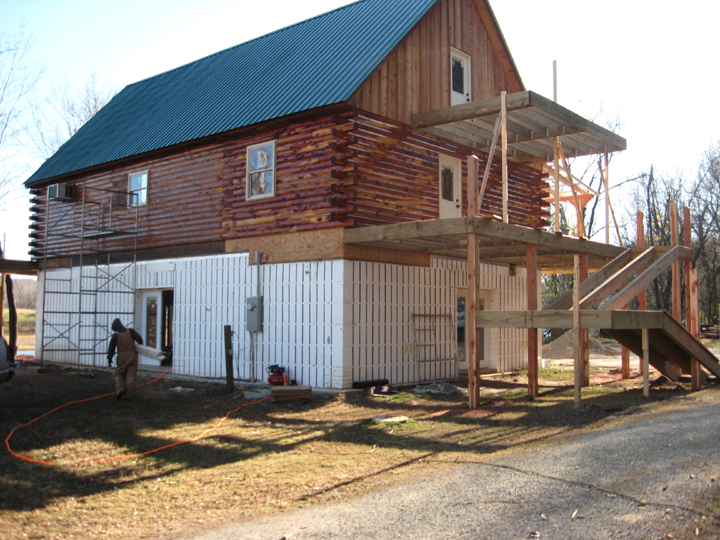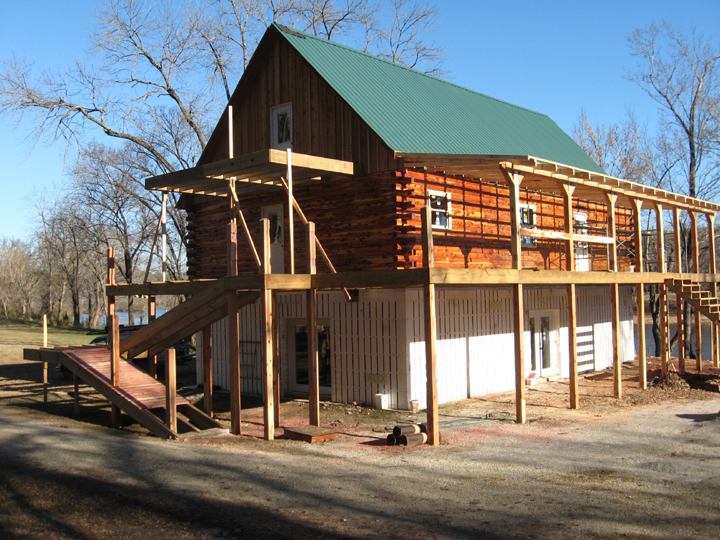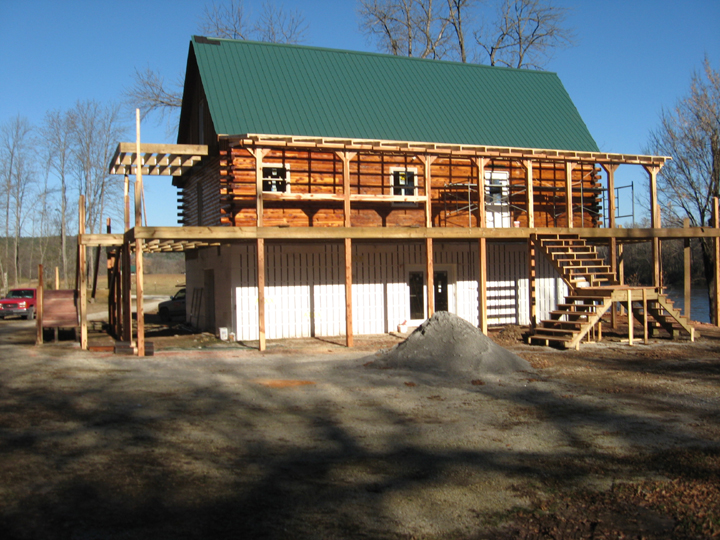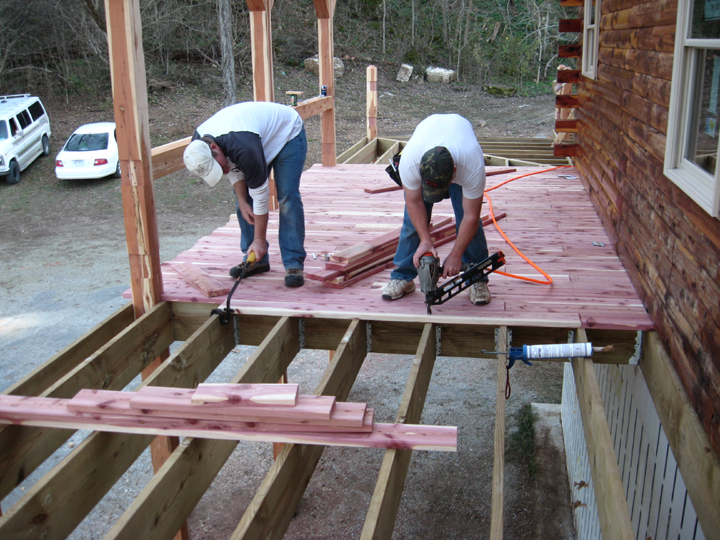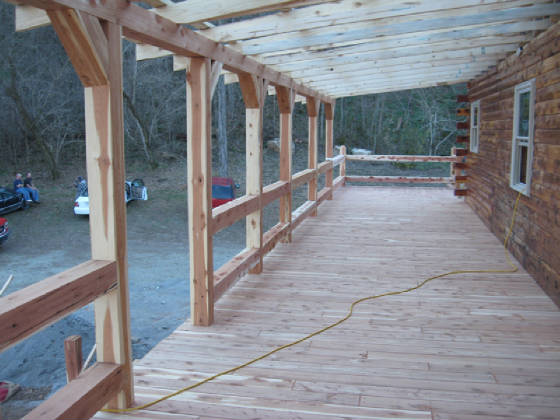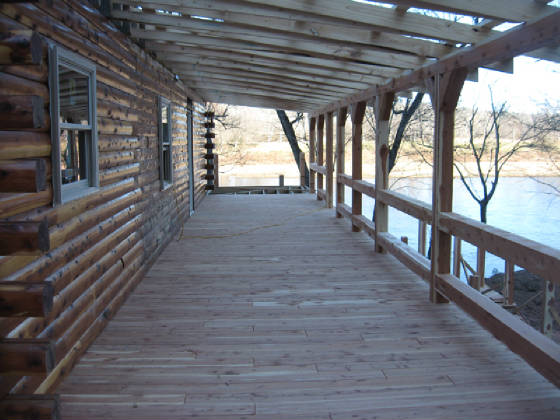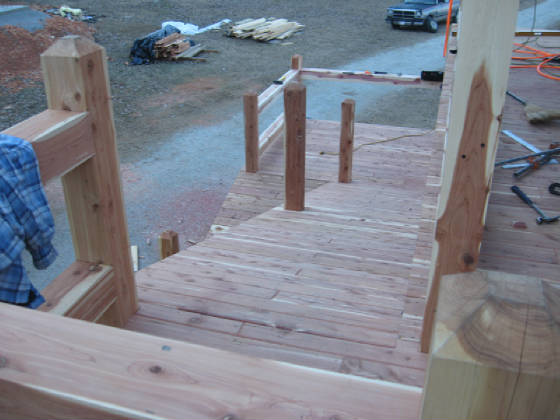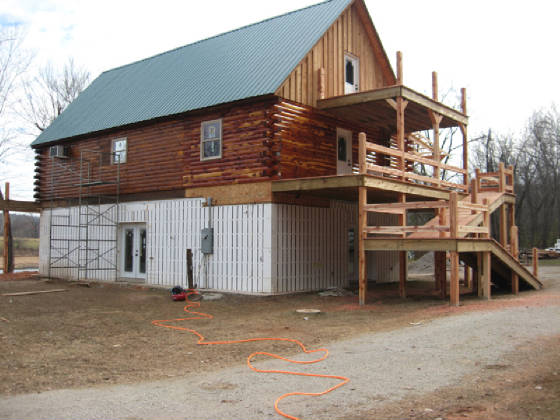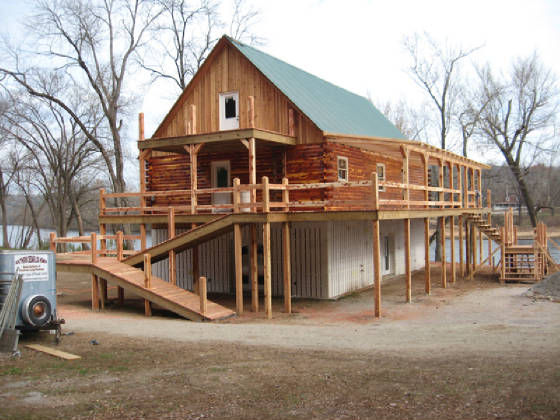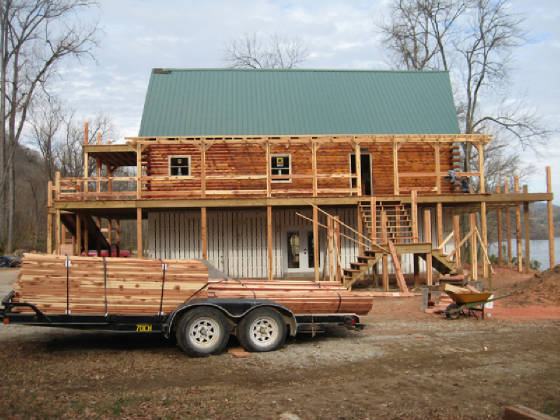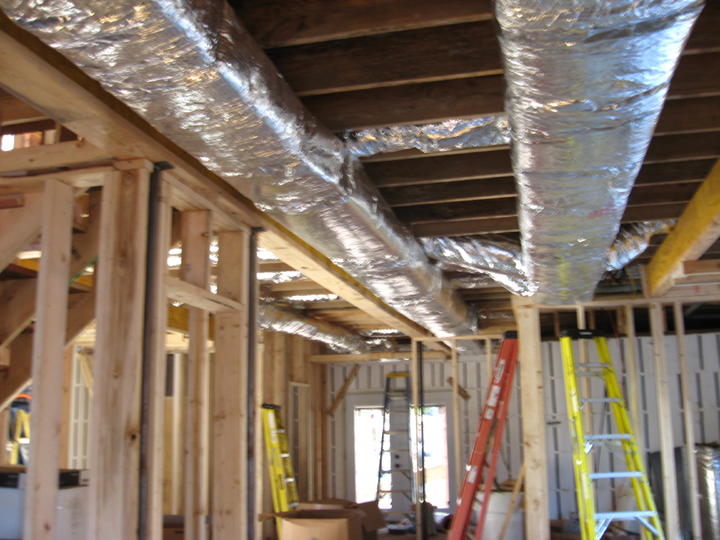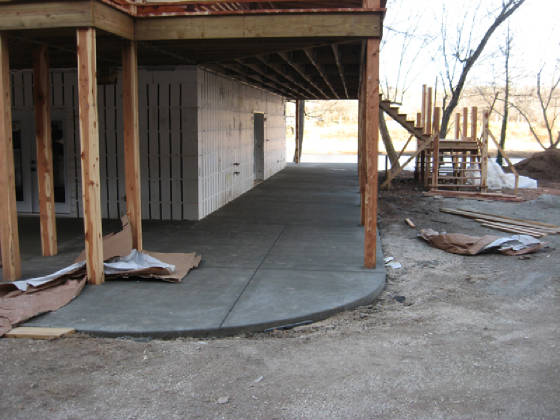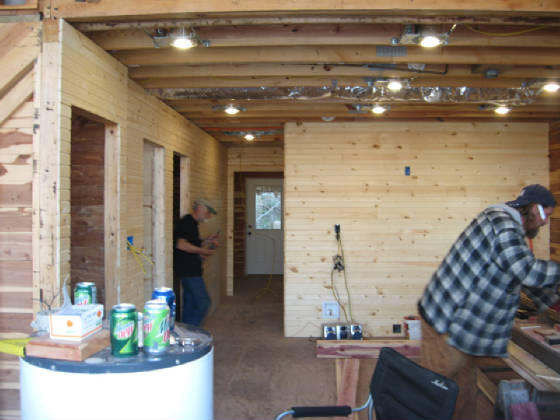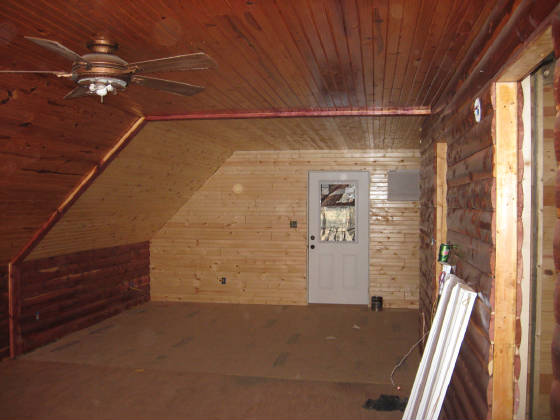 Fireplace is framed & ready to rock.
Rock layers showed to rock the fire place.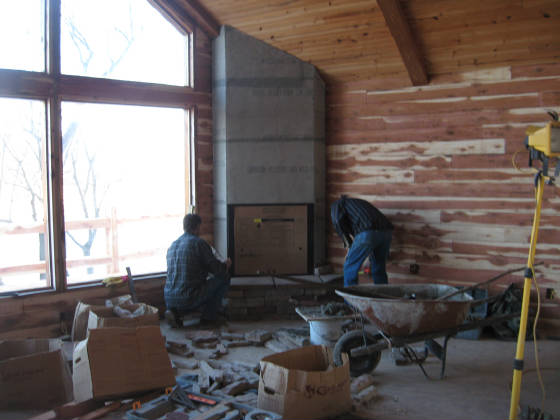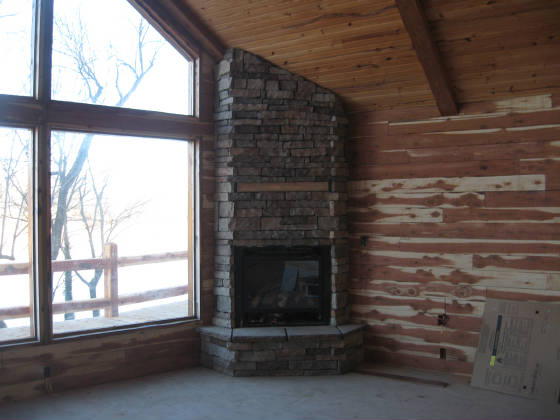 My guys starting to lay the corners & siding.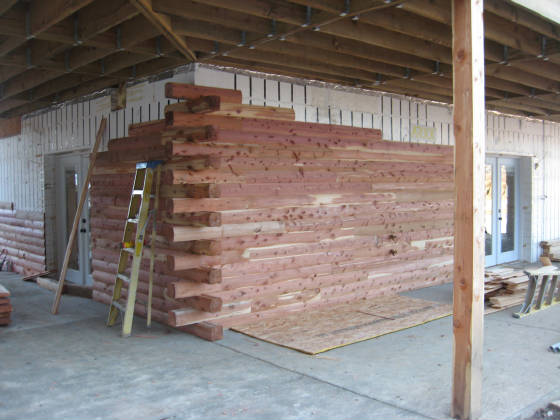 Drywallers got our ceilings done.