Construction of Cedar Log Home Located at :



Lot 22

Stone Creek Subdivision

Norfork, Arkansas


This home is being built over looking the famous White River with over 170 feet of river frontage.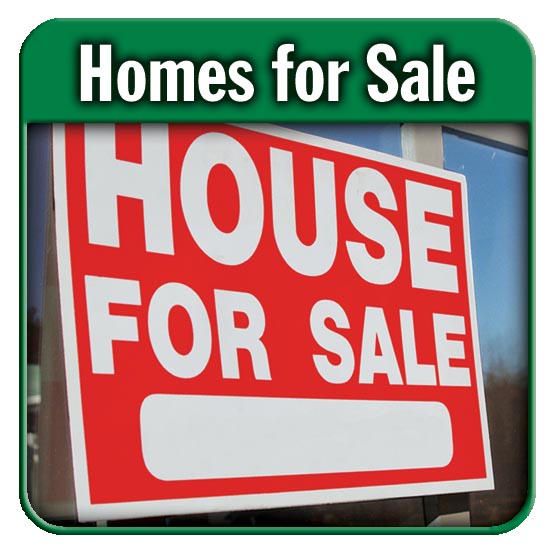 ****************************

Contact Dan Brown at :
1-870-421-6092
or
Contact Bill Lyons at :
1-870-404-7613

****************************
Take a Video Tour of this Home
********************************************
Main Floor 1344 Sq. Ft.

Loft 784 Sq. Ft.

Total Heated Sq. Ft. 2128 Sq. Ft.

Garage 752 Sq. Ft.


Open Deck 756 Sq. Ft.


Covered Porch 120 Sq. Ft.

Total Sq. Ft. 3756 Sq. Ft.



Living Room

Dining Room

Kitchen

3 Bedrooms

2 1/2 Baths

Utility Room

Loft Area

Garage

Covered Porch

Open Deck

Fireplace

Storm Cellar








http://www.tracyferrymarina.com/
http://www.whiteriver.net/index.asp
http://www.ozarkmtns.com/fishing/northfork/northfor.htm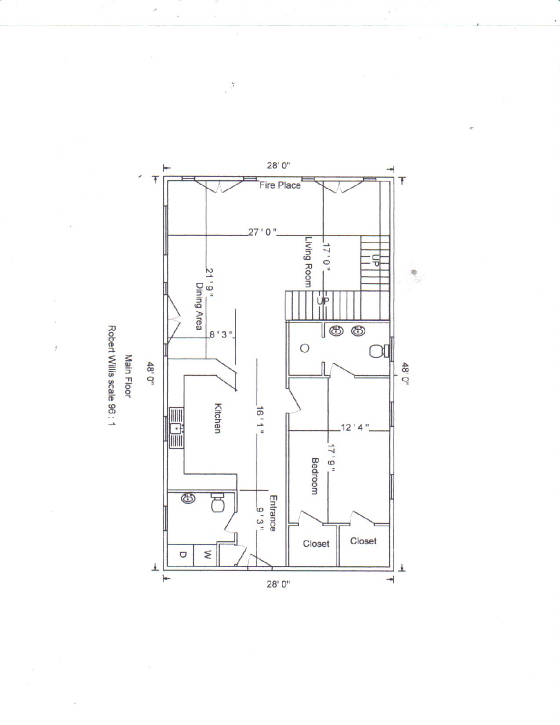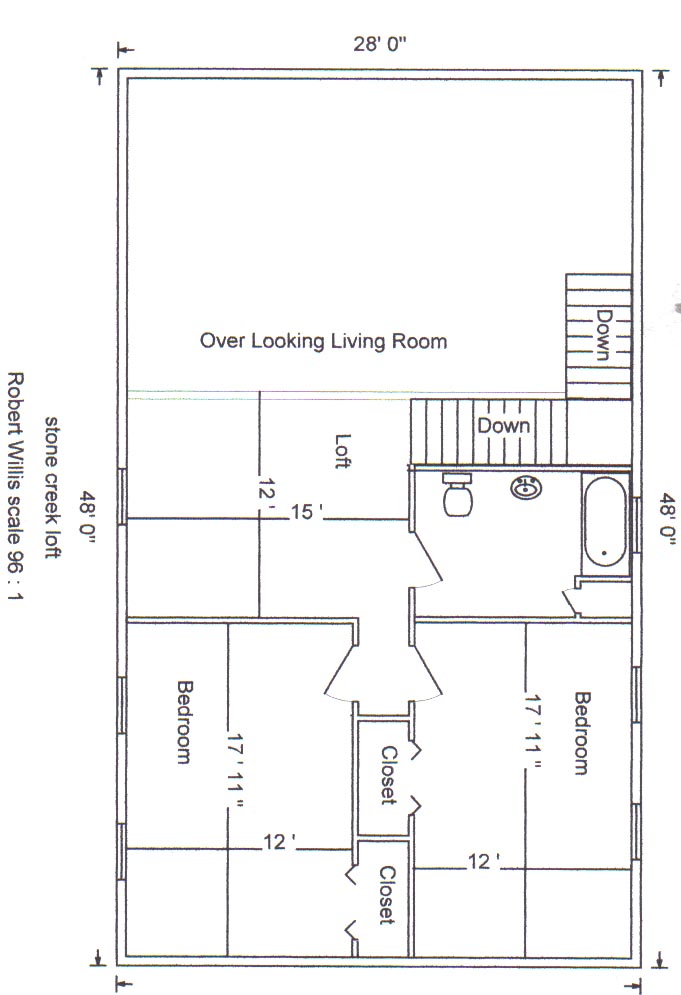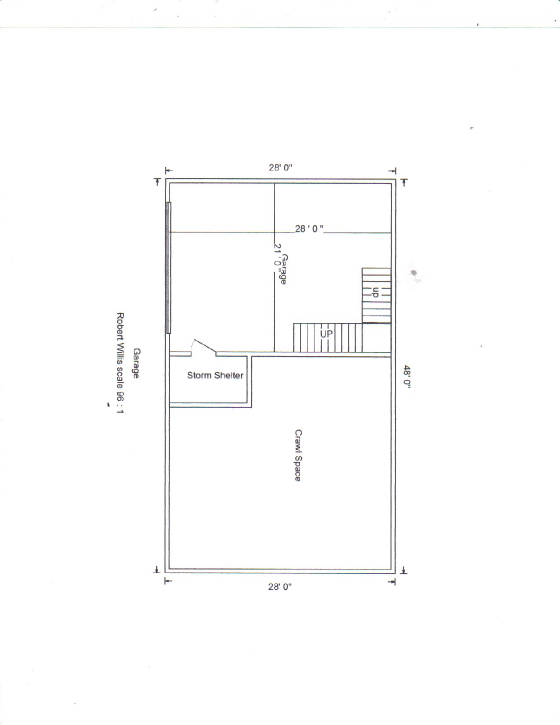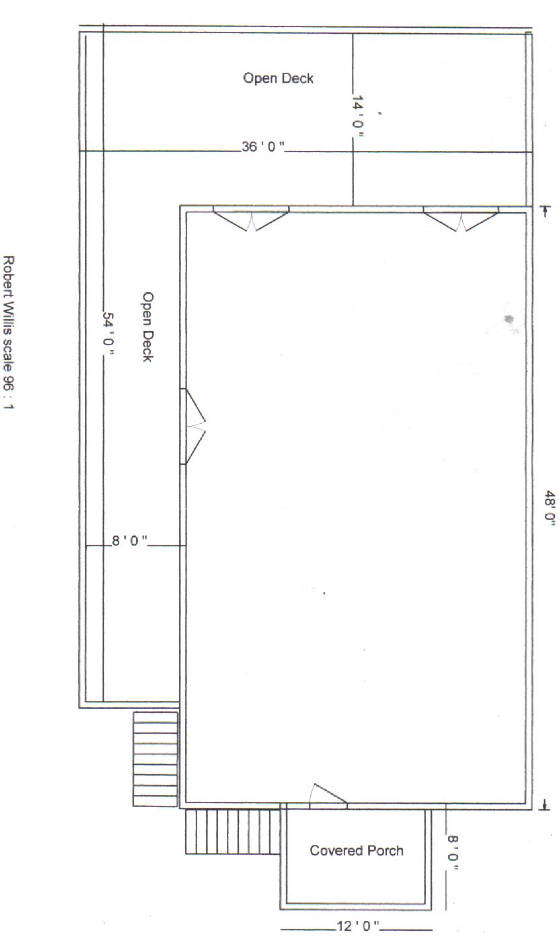 Click Here for The Best Fishing Towns in America by Field & Stream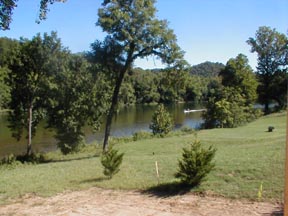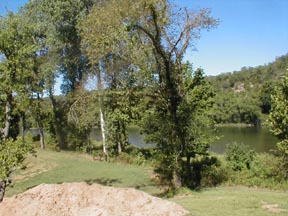 Roy & Cody starting to peel logs for our next project.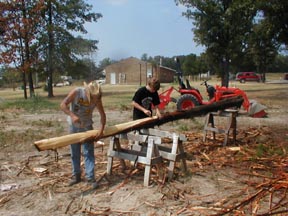 After the logs are peeled, it's Dans turn. They get power washed before getting loaded.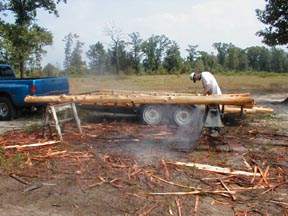 The logs are ready to go to the job site. They will be stored until they are dry enough to use.
These trees will be used for our interior & exterior posts & rails.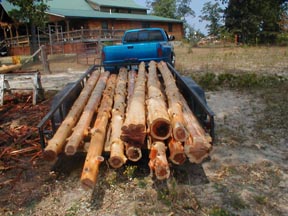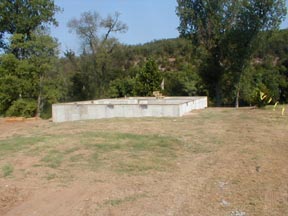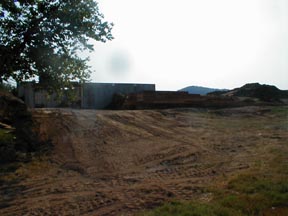 Retainer wall is being built by Royal Landscaping out of Stoutland, Mo. You can find his site on our link page.
The floor is now ready for logs.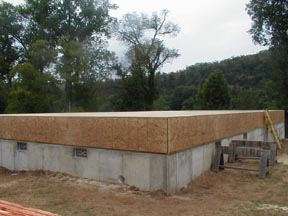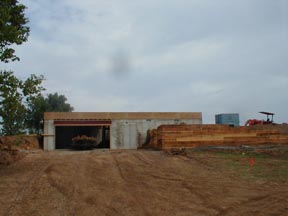 Our cedar logs has arrived. We can now start laying logs.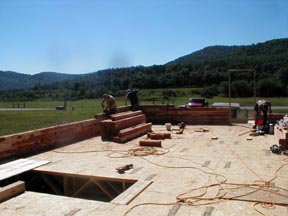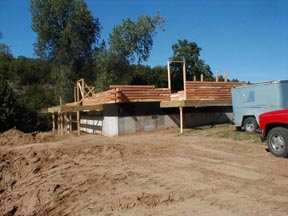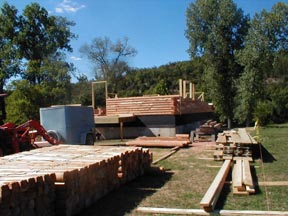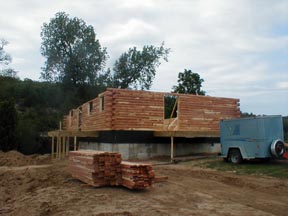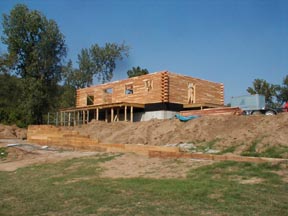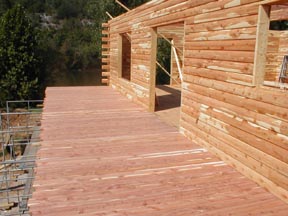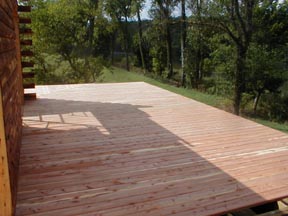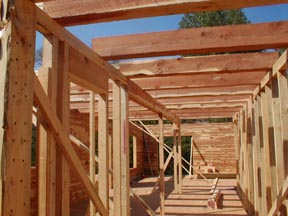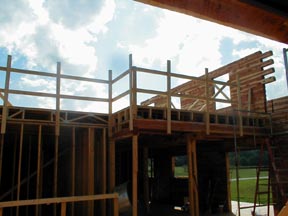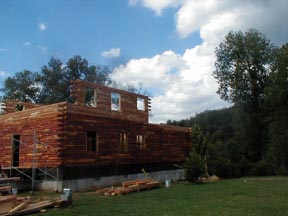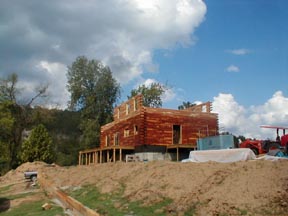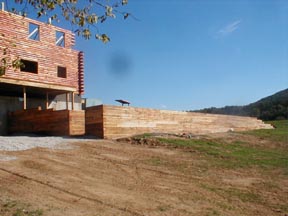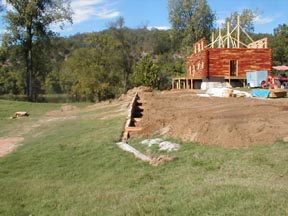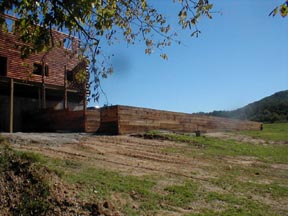 Our trees are going up for our deck rails.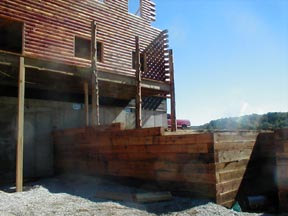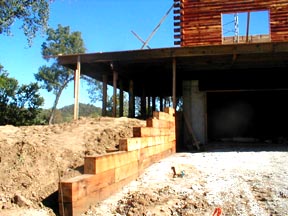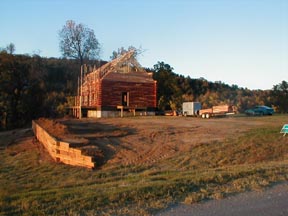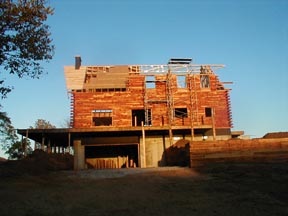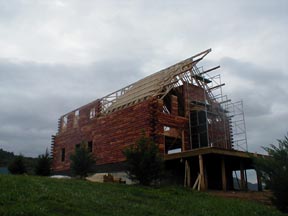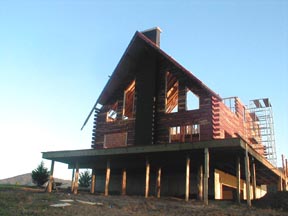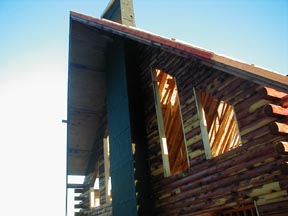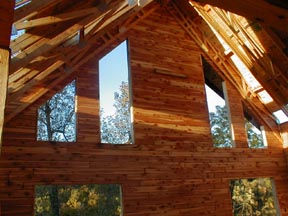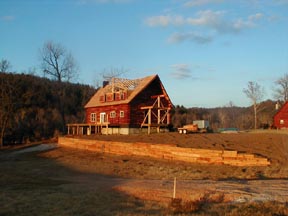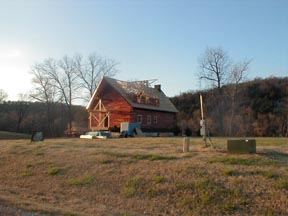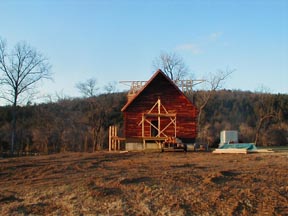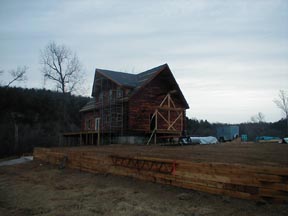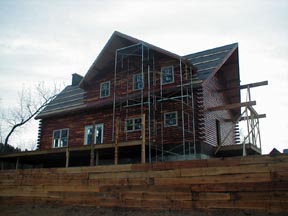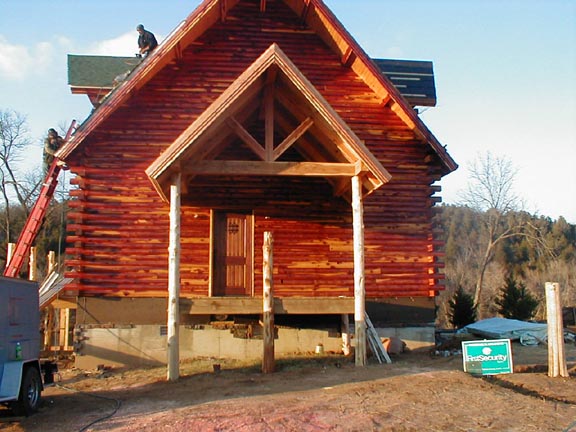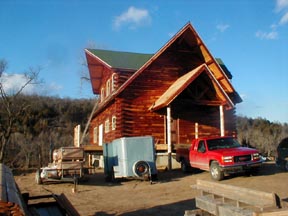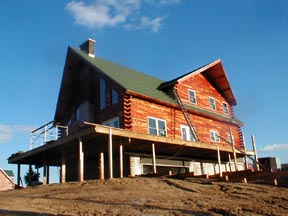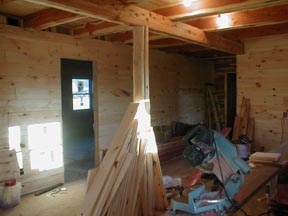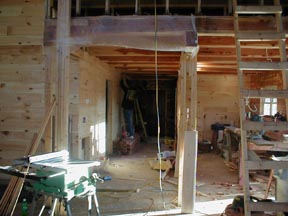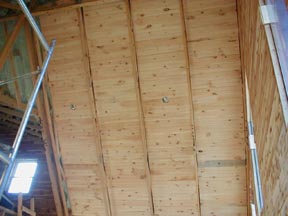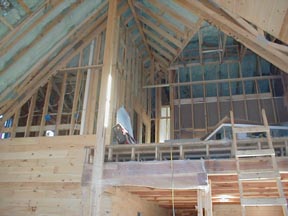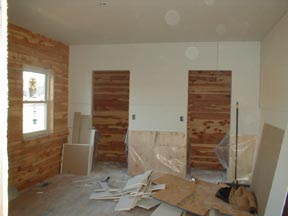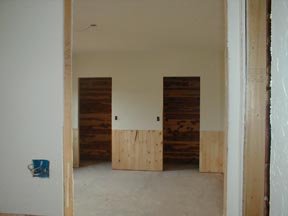 Steam Shower Whirlpool Massage Tub w/ Waterfall Lights
Steam Shower Jacuzzi - Hot Tub - Whirlpool Bath Combo59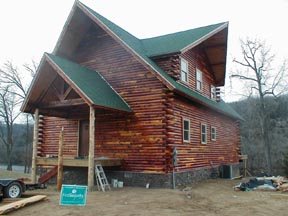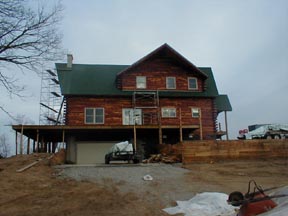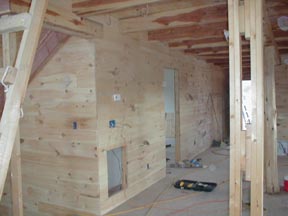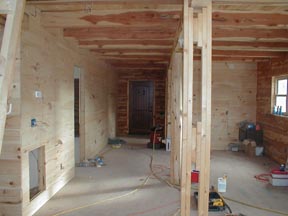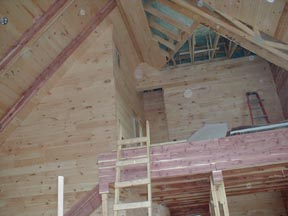 Starting the process of building our log staircase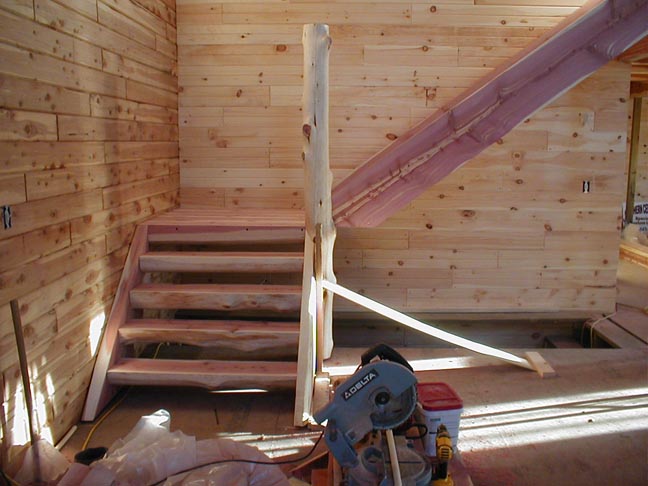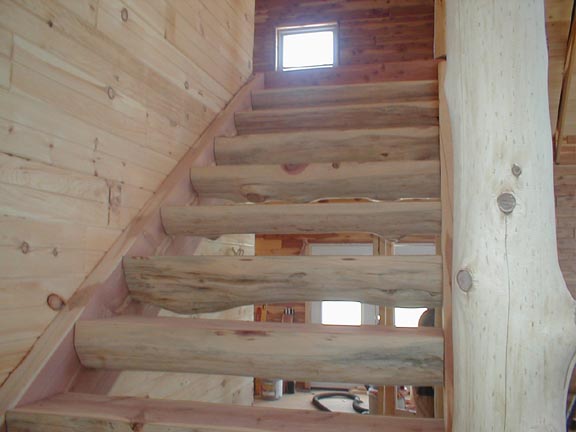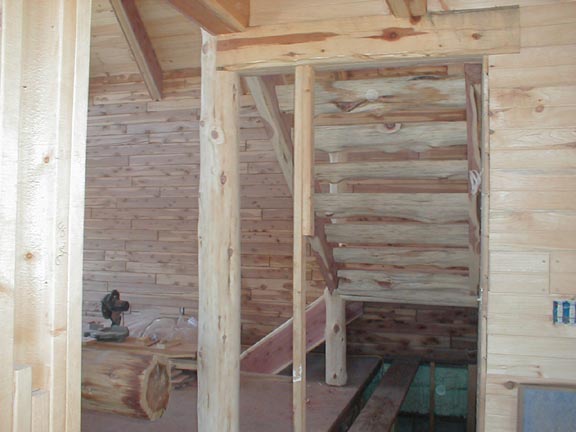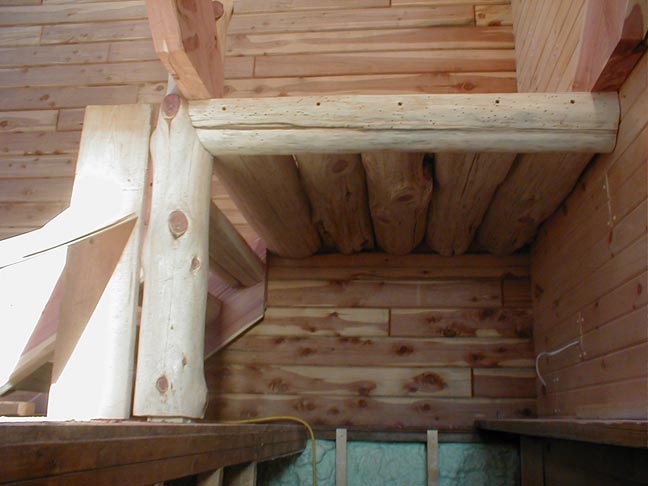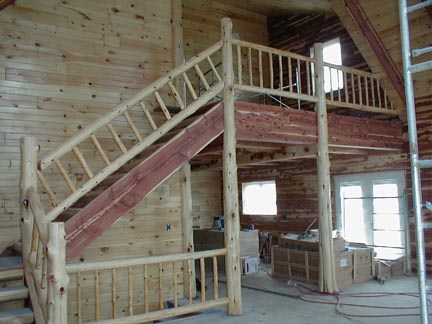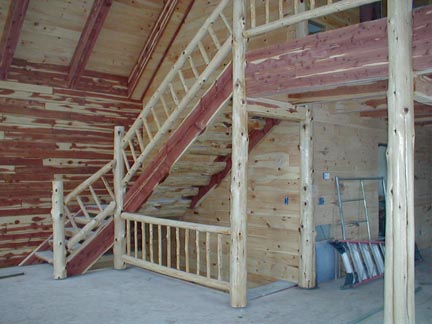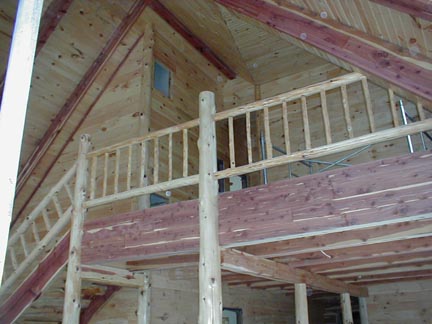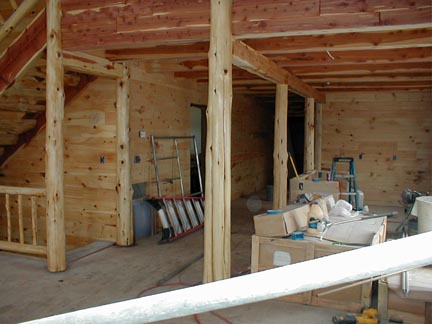 View of the White River from the rear deck.